How do you create your own avatars?
You can either paint avatars from scratch or use existing images or photos and modify them to fit your needs. Either way you will need an image editing program like Photoshop, Paintshop or Corel Draw.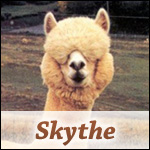 To help you get started you can read some of the tutorials people wrote for this topic.